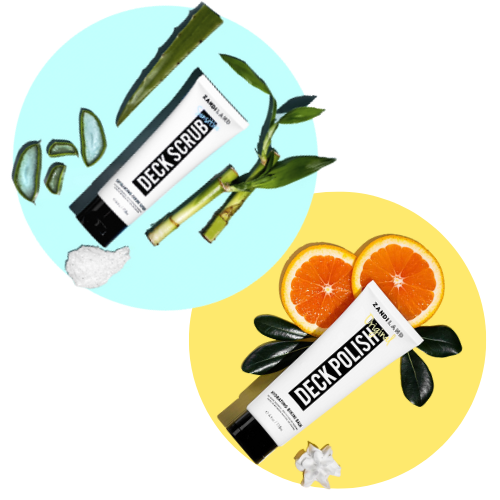 Gentle Kitty Duo Bundle
For those with more sensitive skin, our Gentle Kitty Duo gives you just the right amount of gentle exfoliation, calming ingredients and hydration to keep your kitty pretty and your skin happy. Say goodbye to ingrown hairs, redness and irritation caused by waxing or shaving and hello to healthy, happy, soft smooth skin.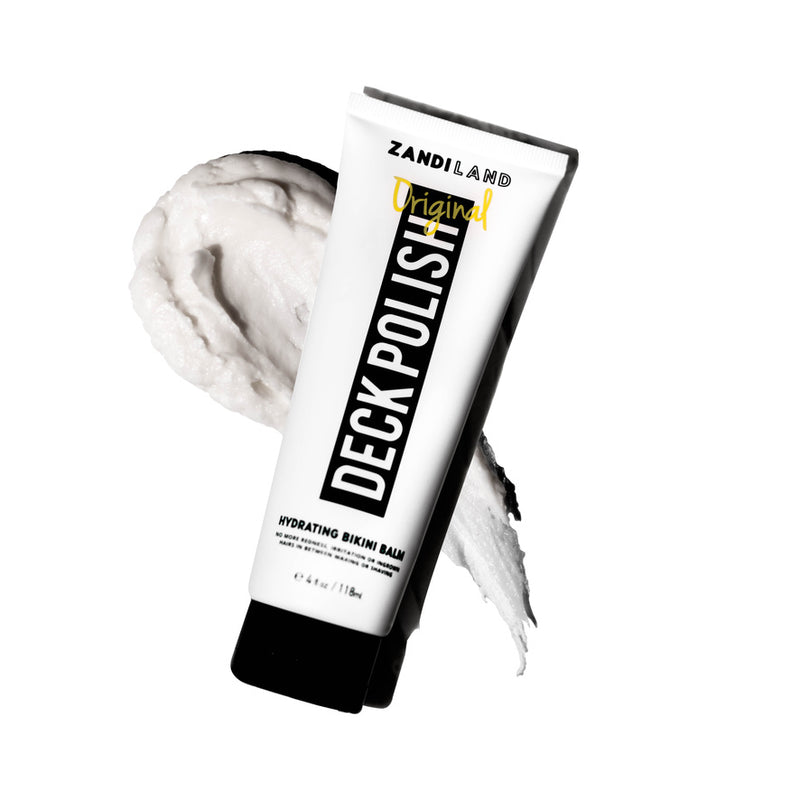 DECK POLISH
Jojoba, Shea Butter and Orange Peel hydrate and soften the skin for a gorgeous glow.

Amino acids and Natural Anti-inflammatories help heal and soothe the skin from all types of hair removal.

Natural Astringents close pores to keep the bacteria out and keep your bikini zone smooth and bump-free.

Paraben and Cruelty Free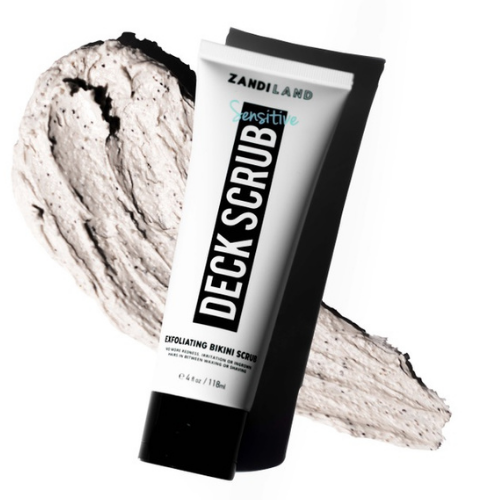 DECK SCRUB SENSITIVE
Just the right amount of Bamboo Stem and Pumice remove dead skin that cause irritating ingrown hairs.

Canadian Willow Herb eases pain and kills the bacteria that cause ugly red bumps.

Aloe and Chamomile soothe and nourish sensitive ski

Paraben Free, Cruelty-Free and Vegan
USE:
To use the Deck Scrub Sensitive, apply a liberal amount in circular motions to the desired area in the shower daily. For deeper exfoliation use on dry skin and rinse in shower or bath. To use the Deck Polish, apply a small amount daily to desired areas and massage in gently.  Not for use near eyes.