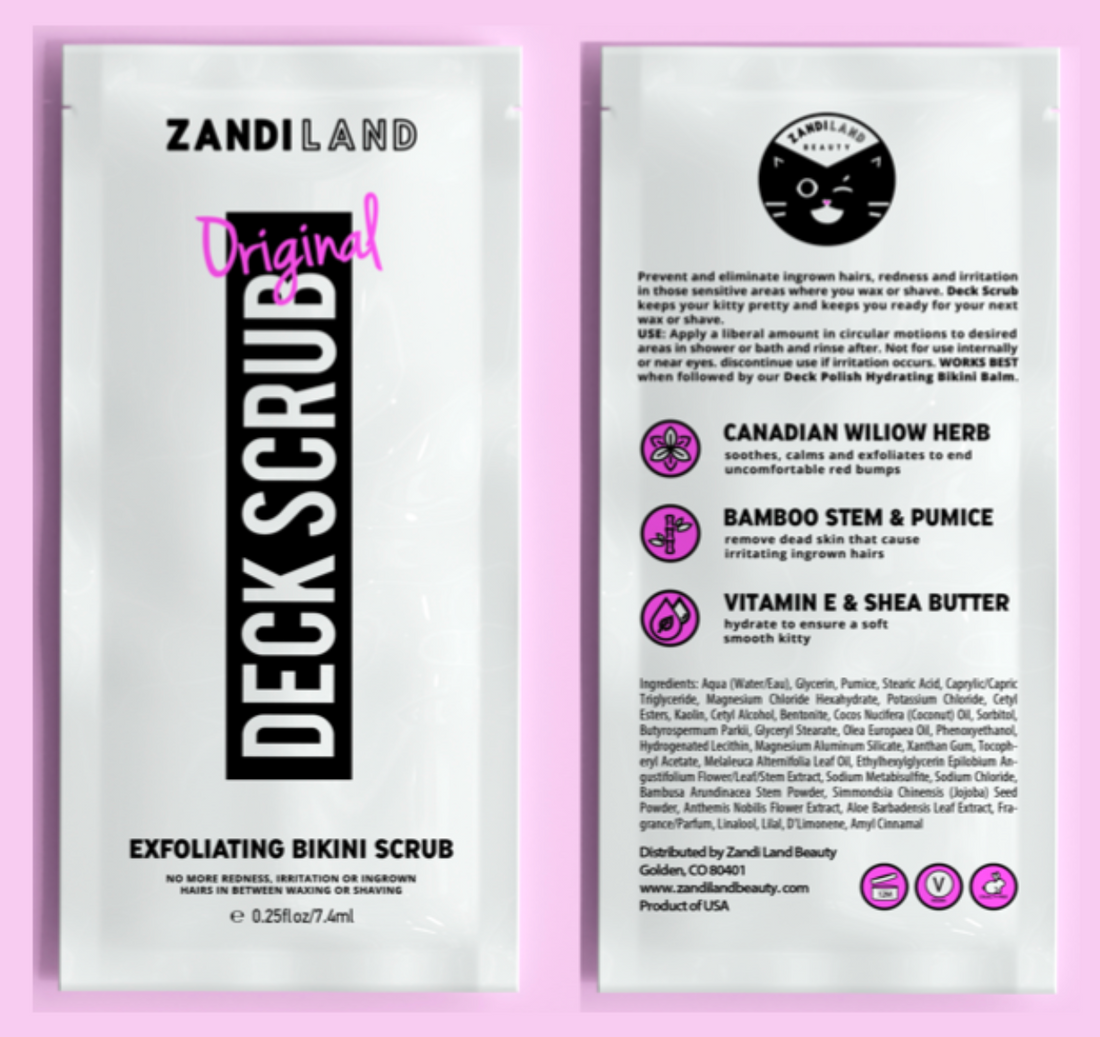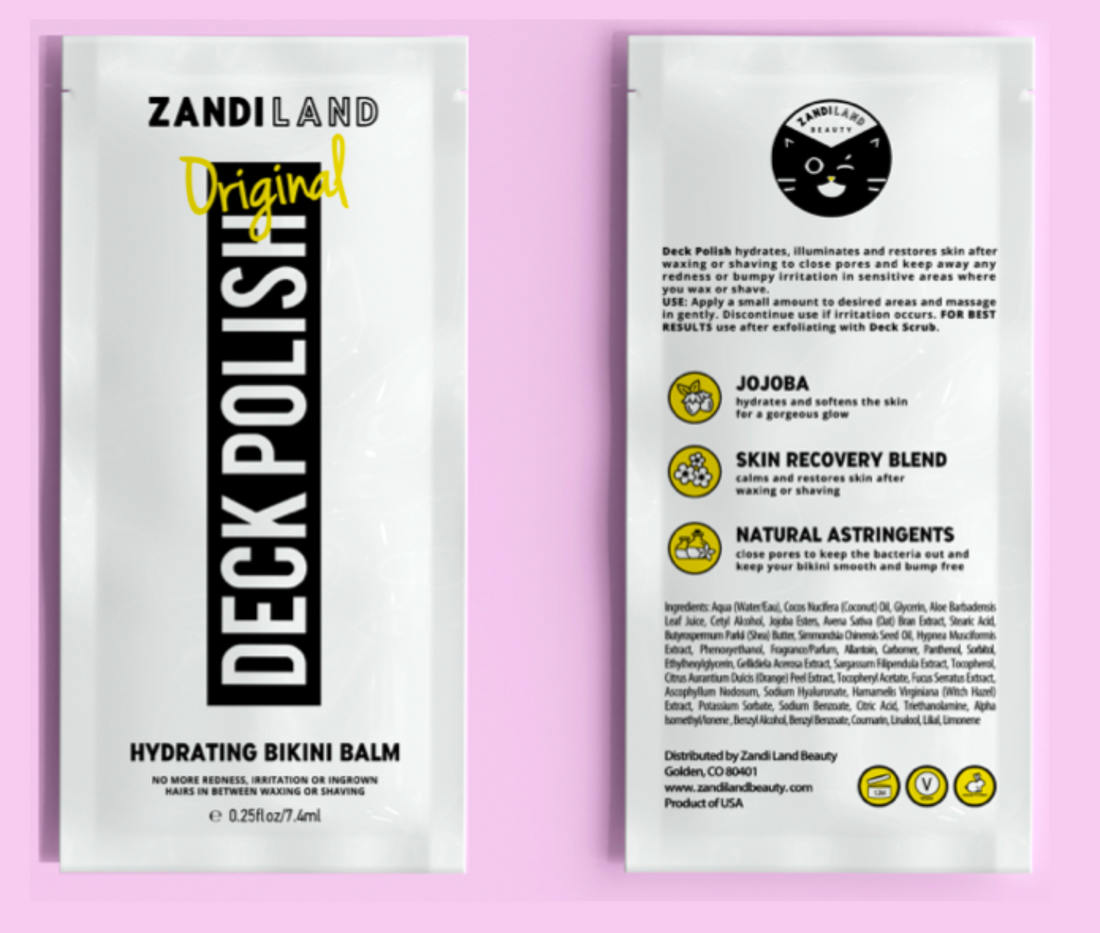 Deck Products Original Sample Packs
Deck Products Original Sample Packs
Looking to get some samples for your clients, your beauty school or to have in your salon? Affiliates and licensed estheticians can now purchase sample packs. Make it easy for every guest or potential client to try our three OG products; Deck Scrub Original, Deck Scrub Sensitive, and Deck Polish. Send clients home with a sample pack and your unique affiliate code and make commissions when your clients purchase from this website. Samples are also great for new client or referral gifts. Needing something for a promotional event you have coming up? Staple your cards to these sample packs and see all the new business knocking at your door. I mean, who doesn't love samples?
100 packets in every order
Each packet contains a 7.4ml sample of: 
Deck Scrub Original

Deck Scrub Sensitive

Deck Polish
Key Ingredients
All Ingredients
Better Together
Prefer to Buy In Person?
FIND A ZANDILAND RETAILER NEAR YOU
FOLLOW US ON SOCIAL FOR ALL THE LATEST TEA